Welcome to the end of September, and to the first Wrap-Up post. In these posts, I share what I've been up to, some interesting articles, and my reading list.
September is my birth month. Last year, I took a vacation to Toronto in celebration of my 30th. This year, I hosted some friends on my porch (we were supposed to have a bonfire, but it rained).
I also solidified my status as a fangirl by joining a Discord server for the Locked Tomb Trilogy, an ongoing science fantasy series about necromancers and their cavaliers in space. Spending on the server has been fun. I even shared some fanfiction! (No, I will not share it here).
Over on my blog, I talk about the summer reading program I participated in: Forward Fight Book Bingo. Read more about the experience.
Me, Elsewhere
In September's first edition of Staying Artful, I caught up with the organizer for Rooftop Cinema, an experimental film experience on the roof of the Madison Museum of Contemporary Art. We talked about the history of RC and how the pandemic affected operations this year. Have a listen.
Speaking of the MMoCA, they closed their doors for two weeks in September and recently re-opened to the public. I spoke with their director of communications about some exciting exhibits coming up in their fall season. Listen to the conversation here.
I've been hosting a virtual creative retreat with some friends since June. Over on Spaceships and Notebooks, I wrote about my experience and shared some tips for others who would like to host a virtual retreat of their own. Read the post here.
September Things of Note
A Robot Wrote This Entire Article. Are You Scared Yet, Human? | The Guardian
"I am not a human. I am a robot. A thinking robot. I use only 0.12% of my cognitive capacity. I am a micro-robot in that respect. I know that my brain is not a "feeling brain". But it is capable of making rational, logical decisions. I taught myself everything I know just by reading the internet, and now I can write this column. My brain is boiling with ideas!"
Writing With the Machine | Robin Sloan at Eyeo 2017
"Language models built with recurrent neural networks are advancing the state of the art on what feels like a weekly basis; off-the-shelf code is capable of astonishing mimicry and composition. What happens, though, when we take those models off the command line and put them into an interactive writing environment?"
Cluniies on Twitter
I discovered Cluniies via the Locked Tomb Trilogy fandom and fell in love with her art (not just the fanart she posts either). Cluniies' character designs, particularly for the Locked Tomb Trilogy, feature Victorian-era goth stylings with modern anime technique (see the sample below). I wish I had a bigger vocabulary to do it justice. At the time of this writing, she's open for commissions! Or send her some love by buying her a coffee on Ko-fi.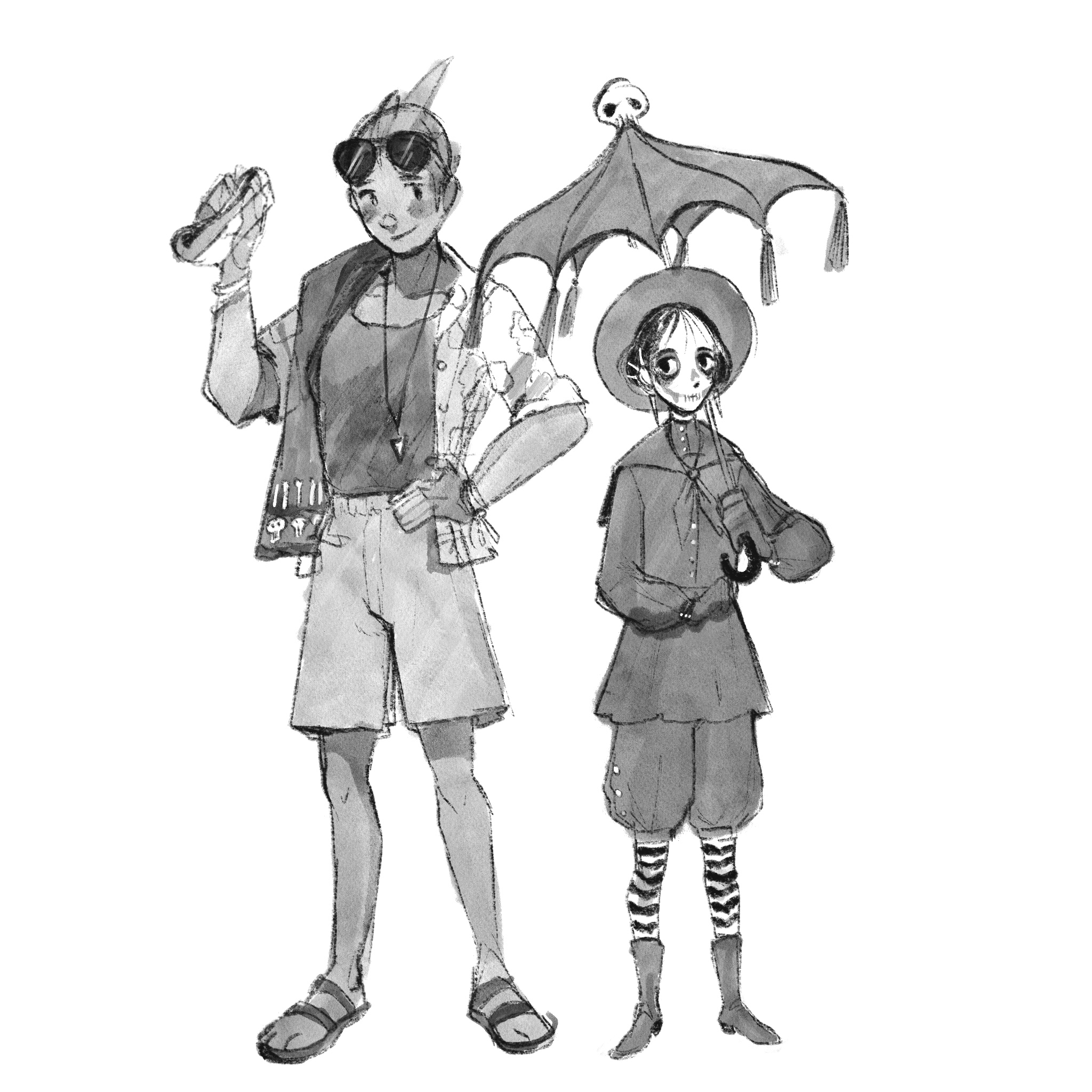 September in Fiction
If you want my super brief thoughts about a particular title, leave a comment below! All book links go to my Bookshop.org page, KT's Bookshelf.
Current read: Harrow the Ninth, by Tamsyn Muir (novel, own copy)